Your SaaS company needs the freedom to focus on products and customers, not cloud platform management
After helping grow more than 40 ambitious start-ups into world-class SaaS businesses, we've seen first-hand what helps them scale - and what holds them back.
Operational platform tasks smother business growth
Too many SaaS founders and CEOs get stuck over-investing their time in tasks that are urgent – but don't contribute to the mission-critical activities of generating income or building the product. Approximately 40% of working hours are spent on tasks that don't generate revenue, resulting in a loss of market share to competitors as product innovation takes a back seat.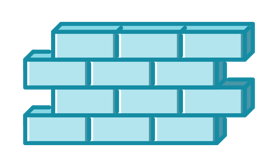 Operational busywork won't take your start-up to grown-up. Scaling means more complexity and risk, and more demands on your time and resources, just to keep the lights on. This takes you away from what you should be focusing on: customer acquisition and retention, increasing revenue, and getting releases out to market to keep funding lines open. Build your business into a world leader, fast, and with minimum disruption.
Build your business into a world leader, fast, and with minimum disruption.
How do you set your SaaS company up for scale?
To scale, you need to scale technically, and despite the promise of the cloud, that's not always achievable. In most SaaS companies, the lack of growth often starts their ultimate demise. You need to ensure your architecture and operations are set up to support growth from the start:
Build for the market you want - from the beginning, your business and software need to be built with your millionth user in mind, not your tenth.
Recognise your limits - you can only build to the limit of your capability. Learning that early gives you an advantage because you can get the help you need to build for scale. Product teams need to be focused on building what customers need, not wasting time on platform management.
Keep your eyes on the roadmap - remove those tasks so your people have the headspace to properly plan the product roadmap and then execute product development and feature releases.
You don't want to be a start-up forever - no one does
We've seen first-hand what helps companies scale at pace - and what holds them back. In this eBook, we pull together our collective knowledge to give you a simple 'how to' on setting your SaaS business for scale.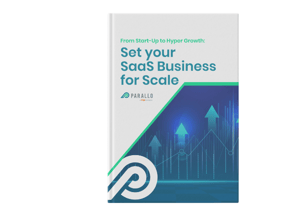 Download the eBook to get the inside scoop on:

Getting your updates to market fast
Safeguarding your business reputation & customer trust
Controlling cash burn


Here is a start-up that we helped recently
Cin7 partnered with Parallo to enable global scale, cost efficiency, and a relentless focus on product development.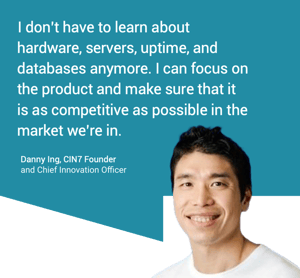 RESOURCE: Greasing the SaaS pipeline
How to optimise your software's development and deployment processes using proven DevOps strategies.


How can security safeguard reputation and customer trust?




Security shouldn't take a back seat, because it's key to maintaining your reputation and customer trust. You need to put some security guardrails around your march to application maturity.

Selecting a secure cloud platform and building robust security systems into your software is fundamental, but you also need to optimise your cloud platform and the software itself, to spot threats, close gaps and prevent breaches.
A comprehensive security ecosystem for Software and SaaS companies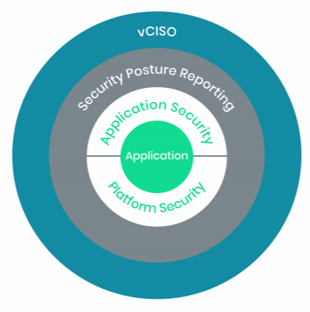 We understand that sometimes managing your security posture in the cloud can take a back seat to more immediate business priorities.
Parallo can help your SaaS company safeguard with managed security services, including platform support, application security testing and vCISO consulting and advisory services.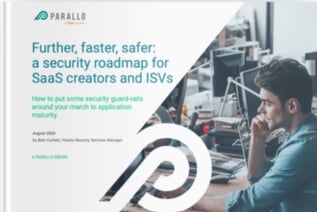 Further, faster, safer: a security roadmap for SaaS creators and Software Companies
This eBook discusses how to put some security guardrails around your march to application maturity
How can a SaaS company avoid bill shock?
A big part of scaling is keeping costs down, particularly if you're working towards a capital raise or sale. Bill shock is common and totally avoidable. Having someone keeping an eye on every cent that goes out of the business is

ideal, but hardly practical. The alternative is to invest in systems that monitor and optimise platform costs.

Automated cost analysis functionality will reduce costs by identifying waste, and can help you optimise spend as your cloud use dynamically changes according to demand. That spend can go back into the business for product innovation and growth.
Here is another start-up that we helped recently
Global Airline SaaS vendor Merlot Aero have been liberated to focus on their product, leaving the management of their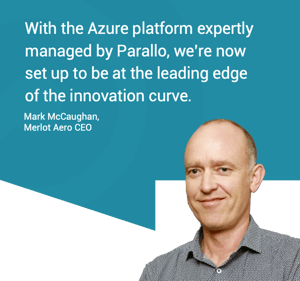 cloud Platform to the specialists at Parallo.
Cloud Platform Commandments: How to maximise performance and optimise costs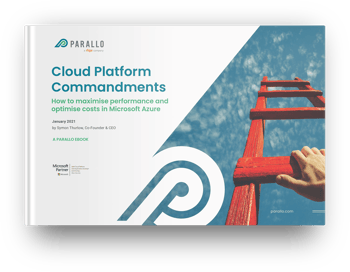 Our eBook Cloud Platform Commandments discusses the common cloud challenges businesses face and offers commandments to follow to help you overcome them.
What's the best way to retain existing customers?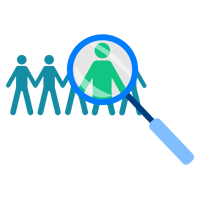 Yes, gaining new customers is important, but not to the detriment of expanding the value of existing customers. Nailing the user experience will ensure you activate, retain and upsell your customers, and that means your application functionality and performance is make-or-break.

Getting it right all comes back to streamlining operations, speeding up feature releases and solving performance and reliability issues before they affect your (new and existing) customer experience.
Some of the most successful SaaS companies have a secret weapon – Parallo
Optimising performance, security, availability and cost are at the heart of what we do here at Parallo. Our speciality lies in taking care of the platform, so your teams can focus on what they do best, and you can focus on business growth.
Related Topics