Parallo CEO Symon Thurlow takes on a new, expanded role – as Crayon Vice President Cloud Services APAC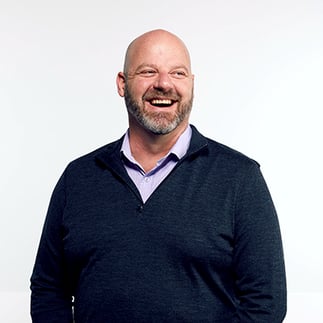 Symon's IT career beg
an as a Systems Engineer over 20 years ago.
In 2011, he established cloud services provider Parallo, alongside Shaun Webber and Nicole Schaefer, two long-standing colleagues and friends.
Parallo helps Independent Software Vendors (ISVs), Software as a Service (SaaS) businesses and others to scale faster, managing cloud security, performance, availability and cost on AWS and Azure, driving significant value to customers.
In 2020, Parallo was acquired by rhipe to continue investing in the business
and support its expansion into the Australian market. Symon remained an integral member of the business as the CEO and director of Parallo.
Symon is an exceptional leader with solid business acumen, passion for delivering measurable outcomes and ability to inspire teams to achieve collective goals.
His leadership and expertise, along with co-founders Shaun Webber and Nicole Schaefer, have driven significant customer growth for the Parallo business. Through the expansion to Australia and Singapore, the Parallo business has tripled its business growth in the past few years.
In 2021, Crayon, a leader in IT services and innovation, announced its acquisition of rhipe and by extension, Parallo.
Symon led the business through this transition and has been appointed to a new role with the Crayon APAC Sales and Services team: Vice President Cloud Services APAC and Parallo CEO.
In this new role, Symon will continue leading the Parallo business to ensure continued growth and success in the SaaS and ISV market segments. He will also own the strategy and execution of the Cloud Services business across APAC, working closely with key vendors and partners to drive both Managed and Professional Services in the Corporate, Enterprise and Public Sector market segments.
"I'm looking forward to expanding my role as Parallo CEO to work closer with the Crayon APAC cloud team. I've been impressed from the start with Crayon's commitment to their values, people and customers, and with the significant capability and IP in Parallo and across the Crayon business, I'm excited to bring that collective Cloud Services capability to our APAC customers." said Symon.
Related Topics